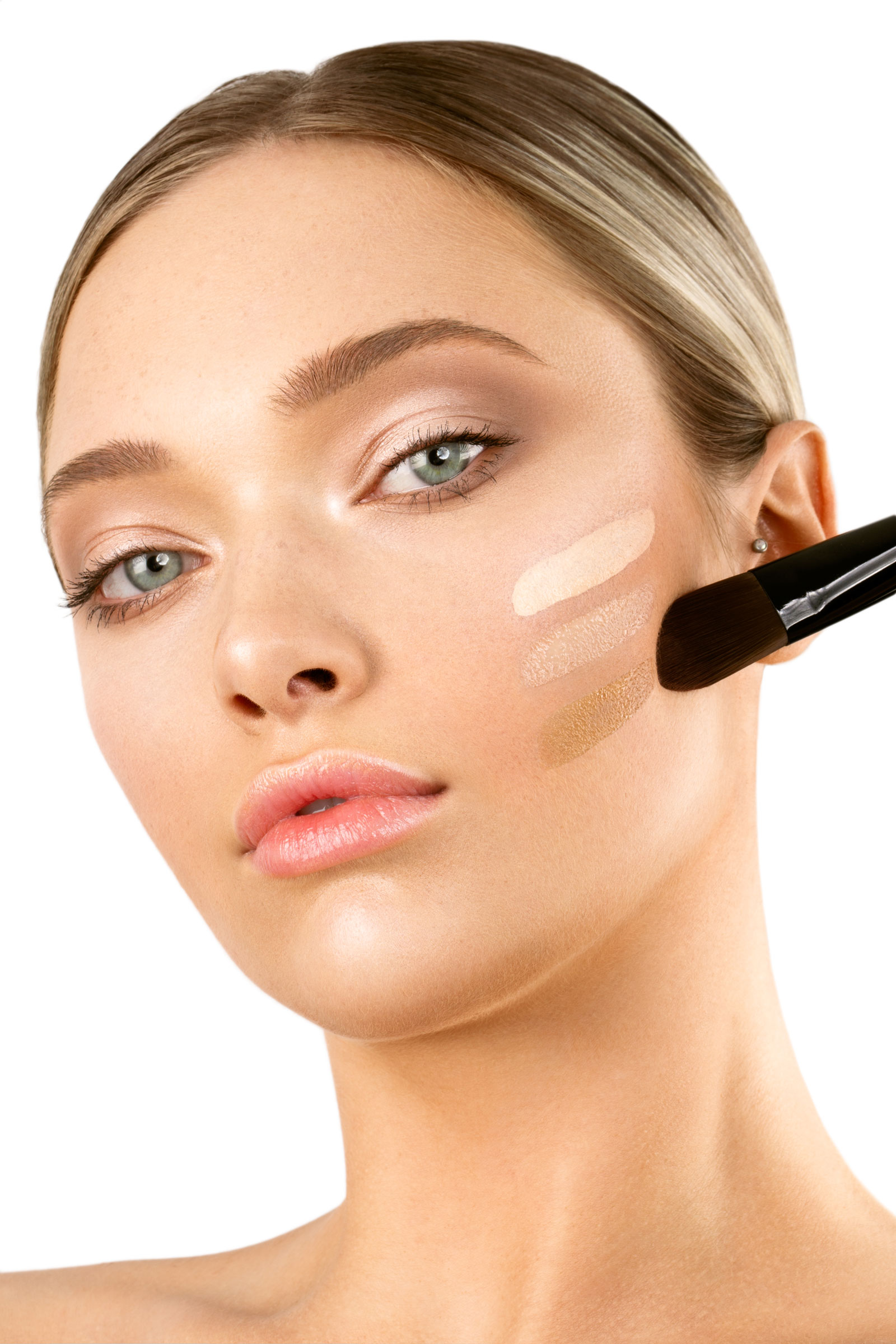 Basic Make-up Artist
LEARN THE BASIC MAKE-UP TECHNICS FROM OUR LEAD MAKE-UP-ARTIST AND FOUNDER NELLY MORENA.
Our Basic Course gives you an insight into the make-up artist profession. We learn what a make-up artist needs to know. These include the basics of morphology and the first blending techniques of eyeshadows, as well as color and type advice. In this course you will learn from nude make-up to the best age make-up (make-up 50+).

DURATION
We learn in 3 DAYS the basic knowledge to be a make-up artist. From 10am to 5pm.

SMALL GROUPS
To achieve the best learning outcomes, it's better to learn in small groups. Maximum 8 people will participate.
Location
Germany - CONE Headquarter - Fürth, Frankenstrasse 16-18
Teacher
Nelly Morena has a long-term education as a make-up artist in Paris. She has worked in numerous productions for film and photography. Nelly teaches very personably, with a lot of information, the subject of makeup artistry.
Schedule
Morning: Theoretical part with demonstration and training
Afternoon: Exercises with a practical part
Make-up Demonstration
Each technique is demonstrated on a model and explained in detail. So the training content can be recorded perfectly and stay in your memory so well.
Practical Exercise
All the learning content will be practiced in the afternoon on a model. Nelly Morena is always there for you to provide corrections and assistance. In practice, you can show what you have learned and get immediate feedback on your work.
Material
All products are provided by us free of charge and can be used and tested indefinitely in the course.
Brushes
Please bring your own brushes!
Certificate
At the end of the training, we will give each participant a personal CONE | ACADEMY CERTIFICATE for participation.
Product Discount
All participants receive 30% off all products on the course days.
PROGRAMM
Here you see our program for the famous CONE basic make-up class. Use the accordion to explore the skills you will achieve.
CHOOSE YOUR NEXT DATE
Here you can book your Basic Make-up Artist Class:
Currently there are no events