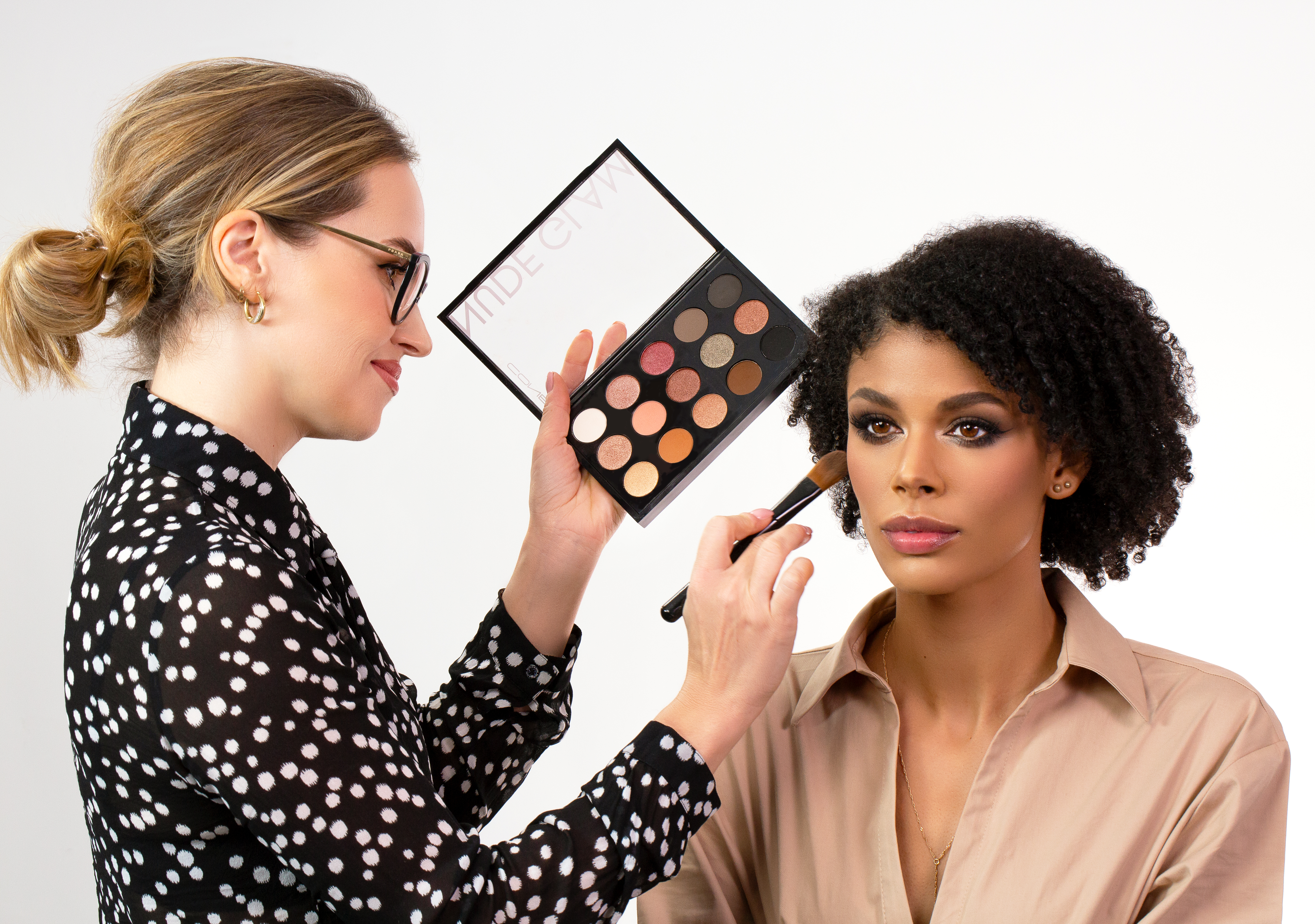 1ON1 MAKEUP TRAINING
Unleash Your Inner Beauty with Nelly Morena's Private Makeup Workshop!

950.- / per day
PRIVAT CLASS
LEARN THE BASIC MAKE-UP TECHNICS FROM OUR LEAD MAKE-UP-ARTIST AND FOUNDER NELLY MORENA.
Are you ready to enhance your makeup skills and discover the secrets to achieving a flawless look? Join renowned makeup artist Nelly Morena for an exclusive private workshop that will empower you to master the art of makeup application.

In this immersive experience, Nelly will personally guide you through a hands-on journey, sharing her expert techniques, insider tips, and industry tricks. From everyday natural beauty to glamorous evening transformations, you'll learn how to create stunning looks tailored to your unique features and style.
During the workshop, you'll have the opportunity to explore a wide range of high-quality makeup products and tools, ensuring you're equipped with the essentials for creating mesmerizing looks. Nelly will provide personalized guidance, focusing on your specific needs and preferences, so you can achieve professional-level results.
Whether you're a makeup enthusiast or a budding artist, this private workshop offers an unparalleled opportunity to learn from a true industry expert. Elevate your makeup game, boost your confidence, and unlock your full beauty potential.
Don't miss out on this extraordinary experience with Nelly Morena. Limited spots are available, so secure your place today by contacting us at nell@conecosmetics.com. Get ready to transform your makeup skills and radiate beauty like never before!
FORMULAR
Please fill out the formula to make an application to a privat make-up class. I will contact you as soon as possible.