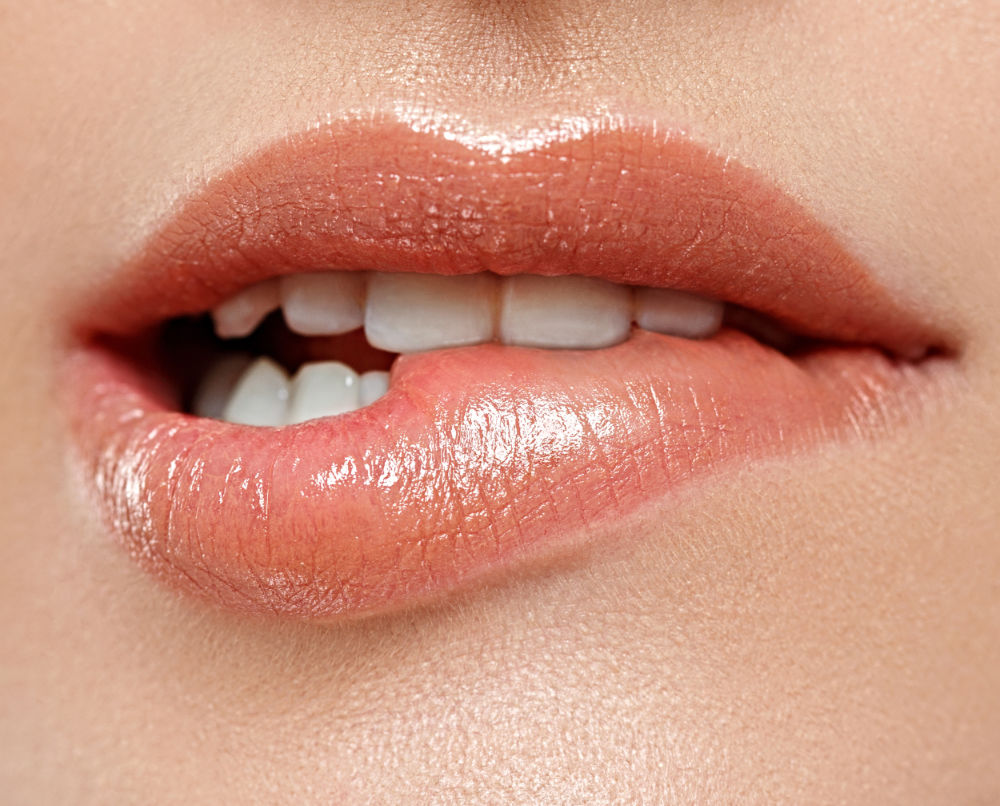 CRYSTAL LIPS
THIS IS OUR NEWEST PRODUCT FOR CREATING BEST CRYSTAL LIPS.
PRODUCTS
HIGH PERFORMANCE PREMIUM CONE PRODUCTS. GO TO SHOPPING PAGE AND EXPLORE UNLIMITED POSSIBILITIES.
EXPLORE OUR CONE HIGH PERFORMANCE FACE PRODUCTS.
HIGH PERFORMANCE PREMIUM CONE PRODUCTS. GO TO SHOPPING PAGE AND EXPLORE UNLIMITED POSSIBILITIES.
ID BROW - ONLY ONE PRODUCT FOR PERFECT SLEEK AND VOLUMINOUS BROWS. TAKE YOUR TIME AND SEE THE LATEST BROW COLORS.
BLUSH ME
OUR COMFORTABLE BLUSH TEXTURE WILL BLOW YOUR MIND

1 ON 1 CONSULTING
GET NOW YOUR PERSONAL MAKE-UP CONSULTING. FIND YOUR STYLE AND A NEW ROUTINE.



Velvet Matte Liquid Lipstick
LL
The Velvet Matte Liquid Lipstick is a nourishing lipstick instantly loved by anyone who dares to experience the most luxurious feeling on their lips. From the moment you apply it you will notice the incredible smoothness and high pigmentation that it has, allowing effortlessly an even and instant coverage with any lip color of our selection. Two of the most outstanding features are its incredibly smooth and silky texture paired with a modern and elegant velvety matte finish. Be sure that the durability will last for hours due to its waterproof, and also smudge-proof formula. You can trust that your lipstick will neither slip nor crumble throughout the day, even without a lip liner. Its care formula enriched with nourishing oils and antioxidants, such as vitamin E, which not only protects your lips from dehydration, but additionally even from harmful free radicals. Our Velvet Matte Liquid Lipstick can do much more! Due to its special and delicately creamy texture, you can have an enormous range of uses. It can also be used as a waterproof Liquid Blush and even as a smudge-proof Liquid Eyeshadow, which does not settle in the crease of your eyelids during the day. Whether worn alone or as a waterproof primer for other powder products. Properties: Velvety matte finish with a delicately creamy texture Immediate even coverage, you will notice its high pigmentation Nourishing formulation, with oils and antioxidants, such as Vitamin E Perfect blendability, with a soft and supple texture also suitable for dry lips Long-lasting, smudge-proof and waterproof formulation It can also be used as a liquid blush or liquid eyeshadow Wide range of beautiful flattering natural shades and elegant intensive colors For all skin types Free parabens Vegan and Cruelty-free Now you know the reason why this lovely product is one of our bestsellers. After years of intensive research and development, we are sure that our Velvet Matte Liquid Lipstick has all the qualities that a liquid lipstick should have - and much more! By the way, did you know that we have created matching blush shades for many color variations of our Velvet Matte Liquid Lipstick? You can find them here. Look for the matching blush to your liquid lipstick by the same color name.
Content: 7 ml (€300.00* / 100 ml)
€21.00*
Longwear Foundation
LF2Y55
Longwear Foundation has a soft matte and waterproof formula with a buildable medium to high coverage. Achieve the effect of an even-out skin complexion with a velvety-matte finish, that lasts on your skin even after several hours. The creamy texture of our Longwear Foundation will instantly blend and adapt to your skin's surface, with a quick and effortless glide, leaving a streak-free effect. Due to the high pigmentation it effectively evens out discolorations and instantly conceals minor skin imperfections. The Longwear Foundation impresses with its extremely high comfortable and a pleasant wearing feeling, air-permeable texture that gives the skin a well-groomed skin appearance immediately after application. After a short period of time, it connects weightlessly with your skin and almost makes you forget that you are wearing a foundation! Properties: Soft-Matte finish, your complexion looks even, smooth and fresh Extremely high wearing comfort and a pleasant air-permeable texture Color match guaranteed, with our award-winning Skin Color Matrix with over 100 different skin tones Formulated for all skin types, especially for normal/mix/oily, because of its absorbing-sebum formula Sweat-proof and water-resistant coverage, letting you radiate naturally all day long Free parabens and fragrance Vegan and Cruelty-free Oil-free formula Multi-ethnic brand, the perfect color for every skin tone The color selection of the Longwear Foundation is based on our award-winning Skin Color Matrix, which covers over 100 different skin tones with its precise and mathematical color system. We are proud to be the first truly multi-ethnic brand to offer the perfect color match for every skin tone in the world. We are sure that we will find the perfect color match for you!
Content: 30 ml (€126.67* / 100 ml)
€26.60* €38.00* (30% saved)
Hydrating Primer
HP30
With our Hydrating Primer we have not only created a primer with a functional, and corrective performance, but at the same time with a rich and intensely nourishing effect. We have formulated a true skincare hybrid! This product is much more than a simple primer. It combines the moisturising and protective properties of your skincare, with all the skin refining and improving function of a normal primer. Since the first application, our Hydrating Primer is a whole experience for your senses. The delicately creamy texture glides pleasantly over your skin, and its quick absorption will immediately turn your skin into a long-lasting hydrated, plumped, and softly nourished canvas to support other make-up products to be applied smoothly and evenly. Trust that our Hydrating primer provides you with that freshness boost that will give your foundation a healthy glowing complexion, a balancing, and even effect without caking or settling all day long. And there is more! Due to its nourishing formula, you can even use it as your everyday moisturizer! Therefore if you use it regularly, the primer will diminish fine lines and wrinkles, it will generally help to improve your skin texture for a fresh youthful appearance, leaving you with a healthy, smooth, and fresh look. Properties: Hybrid Product, a make-up primer corrective functionality and a moisturizing, and protective function of your skincare. Cooling and refreshing effect soothes dry, irritated skin areas. Provides tired and stressed skin with an instant freshness boost. Nourishing formula with Hyaluronic Acid Complex, Shea Butter and caring oils, antioxidants, and plant extracts. Counteracts fine lines and wrinkles, the high-intensity active ingredient makes it a real anti-aging wonder weapon. Creamy and skin-soothing texture prolongs the fresh look and durability of your make-up. For dry, very dry, sensible, combination and normal skin. Free parabens and fragrance. Vegan and Cruelty-free. The high-intensity active ingredient complex makes our Hydrating Primer a real anti-aging wonder weapon. The primer is packed with a Hyaluronic Acid Complex that will deeply hydrate and plump your skin. High-quality antioxidants such as Vitamin E will help your skin fight damaging free radicals and will help your skin boost collagen production. Specially developed for the high demands of dry and sensitive skin, healing skin ingredients like Panthenol are present in this formula. The softness of the Shea Butter and the nutritious oils like Jojoba Oil and Squalane, will preserve your skin's moisture and help it from drying out. Finally but not least, the primer is enriched with a powerful combination of plant extracts such as Cucumber Fruit Extract for antioxidant and soothing properties, Mallow Flower and Leaf Extracts which help to calm skin irritations, Arnica Flower Extract to Reduce flakiness and restore the suppleness of your skin, Elder Flower, Pellitory Herb and Ivy Leaf Extract helpful in refining the skin's complexion and promote blood circulation for a smoother and fresh feeling.
Content: 30 ml (€96.67* / 100 ml)
€20.30* €29.00* (30% saved)
SETTING SMOOTH LOOSE POWDER HAS A UNIQUE COMPOSITION THAT PROVIDES A SUPERIOR AND UNBELIEVABLE SKIN FEEL.
HIGHLY PIGMENTED HD FLUID CONCEALER HAS VERY LONG-LASTING FORMULATION, THAT DOESN'T MOVE AND STAY FOR HOURS.
LONG LASTING VELVETY TEXTURE THAT LASTS THE WHOLE DAY AND DOES NOT BLUR OR DRIES OUT THE LIPS.


VELVET ORGASMIC & SENSATIONAL LIQUID TEXTURE
OUR NEW FORMULATION BRINGS A REALLY MATTE VELVETY TEXTURE