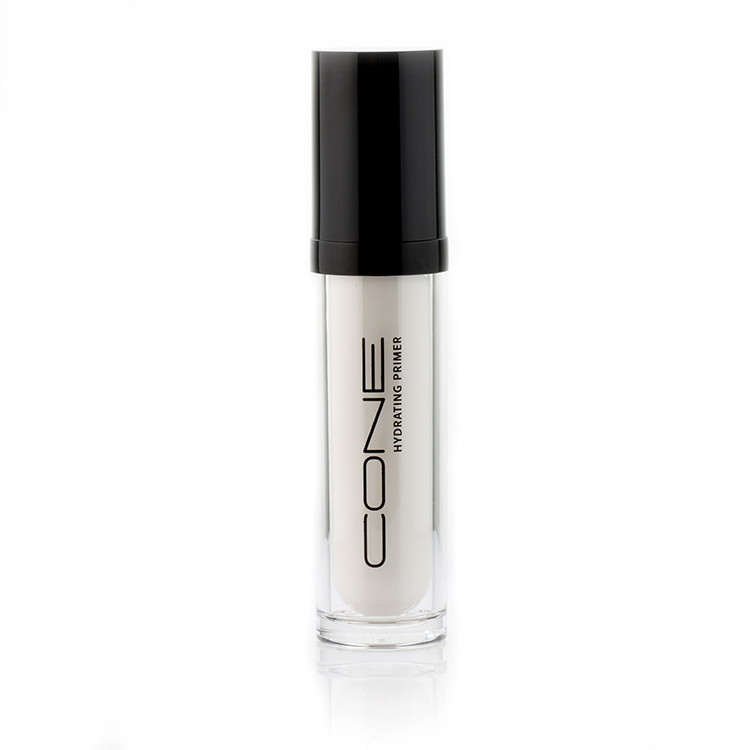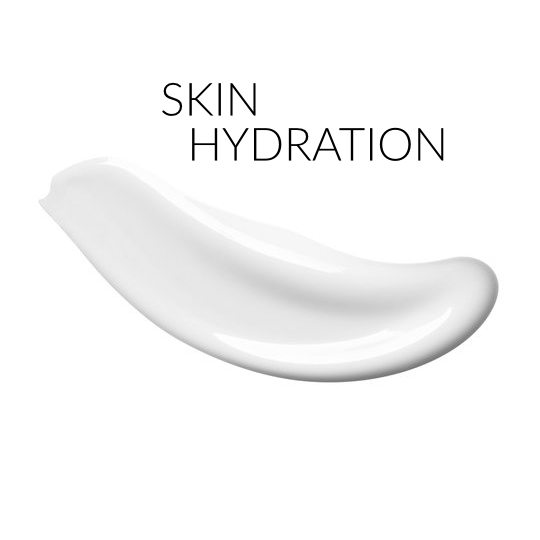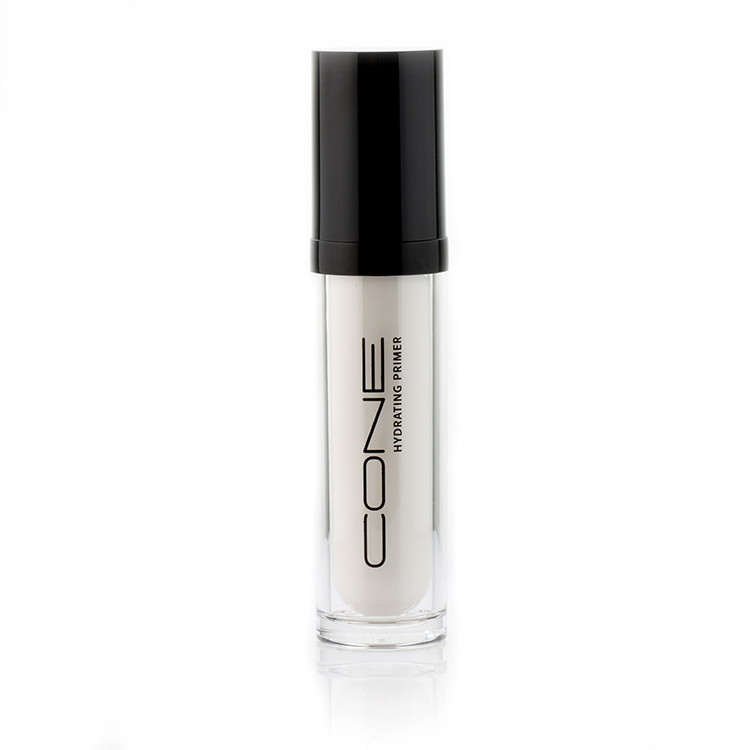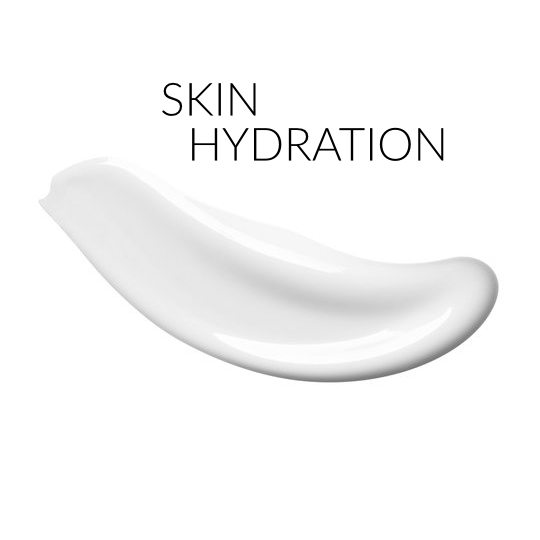 Moisturizing Primer for dry skin. Gives the skin a very pleasant feeling and glowy finish.
Content:
30 ml
(€96.67* / 100 ml)
Product information "Hydrating Primer"
With our Hydrating Primer we have not only created a primer with a functional, and corrective performance, but at the same time with a rich and intensely nourishing effect. We have formulated a true skincare hybrid! 
This product is much more than a simple primer. It combines the moisturising and protective properties of your skincare, with all the skin refining and improving function of a normal primer.
Since the first application, our Hydrating Primer is a whole experience for your senses. The delicately creamy texture glides pleasantly over your skin, and its quick absorption will immediately turn your skin into a long-lasting hydrated, plumped, and softly nourished canvas to support other make-up products to be applied smoothly and evenly. 
Trust that our Hydrating primer provides you with that freshness boost that will give your foundation a healthy glowing complexion, a balancing, and even effect without caking or settling all day long. 
And there is more! Due to its nourishing formula, you can even use it as your everyday moisturizer! Therefore if you use it regularly, the primer will diminish fine lines and wrinkles, it will generally help to improve your skin texture for a fresh youthful appearance, leaving you with a healthy, smooth, and fresh look. 
Properties:
Hybrid Product, a make-up primer corrective functionality and a moisturizing, and protective function of your skincare.
Cooling and refreshing effect soothes dry, irritated skin areas. 
Provides tired and stressed skin with an instant freshness boost.
Nourishing formula with Hyaluronic Acid Complex, Shea Butter and caring oils, antioxidants, and plant extracts.
Counteracts fine lines and wrinkles, the high-intensity active ingredient makes it a real anti-aging wonder weapon.
Creamy and skin-soothing texture prolongs the fresh look and durability of your make-up.
For dry, very dry, sensible, combination and normal skin.
Free parabens and fragrance.
Vegan and Cruelty-free.
The high-intensity active ingredient complex makes our Hydrating Primer a real anti-aging wonder weapon. The primer is packed with a Hyaluronic Acid Complex that will deeply hydrate and plump your skin. High-quality antioxidants such as Vitamin E will help your skin fight damaging free radicals and will help your skin boost collagen production.
Specially developed for the high demands of dry and sensitive skin, healing skin ingredients like Panthenol are present in this formula. The softness of the Shea Butter and the nutritious oils like Jojoba Oil and Squalane, will preserve your skin's moisture and help it from drying out.
Finally but not least, the primer is enriched with a powerful combination of plant extracts such as Cucumber Fruit Extract for antioxidant and soothing properties, Mallow Flower and Leaf Extracts which help to calm skin irritations, Arnica Flower Extract to Reduce flakiness and restore the suppleness of your skin, Elder Flower, Pellitory Herb and Ivy Leaf Extract helpful in refining the skin's complexion and promote blood circulation for a smoother and fresh feeling. 
Skin Type:

Normal

, Mixed

, Dry

, Mature

Texture:

Cream

Size:

30 ml
Start by applying 2 to 3 pumps of the Hydrating Primer with your fingers onto your cleansed face, massage the product in circular motions allowing your skin to truly absorb its nourishing creamy consistency. Now, you are ready to use your favorite foundation if you want to. The primer can also be applied to dry, super dry, or irritated areas for an extra moisture dose.
Due to its anti-aging and care formula, you can even use it around your eyes! begin by gently massaging it onto your desire area around your eyes and delicately pat in the excess of product with your ring finger. Your eyes are now ready and hydrated for a make-over! apply your make-up as usual.
For a special glow-up, mix your Hydrating Primer with a small amount of our Pearl Pigment Sensation. Your skin will naturally radiate even through your foundation.
AQUA, BUTYROSPERMUM PARKII BUTTER, CAPRYLIC/CAPRIC TRIGLYCERIDE, RICINUS COMMUNIS SEED OIL, SIMMONDSIA CHINENSIS SEED OIL, PROPYLENE GLYCOL, CETEARYL ALCOHOL, GLYCERIN, BUTYLENE GLYCOL, SQUALANE, PROPYLHEPTYL CAPRYLATE, GLYCERYL STEARATE SE, METHYL GLUCOSE SESQUISTEARATE, POLYSORBATE 60, ARNICA MONTANA FLOWER EXTRACT, CUCUMIS SATIVUS FRUIT EXTRACT, HEDERA HELIX LEAF EXTRACT, MALVA SYLVESTRIS FLOWER/LEAF EXTRACT, PARIETARIA OFFICINALIS EXTRACT, SAMBUCUS NIGRA FLOWER EXTRACT, BENZYL ALCOHOL, DEHYDROACETIC ACID, SODIUM HYALURONATE, TOCOPHERYL ACETATE, SORBITOL, ALLANTOIN, PANTHENOL, FRAGRANCE, CETEARETH-20, HYDROXYETHYLCELLULOSE